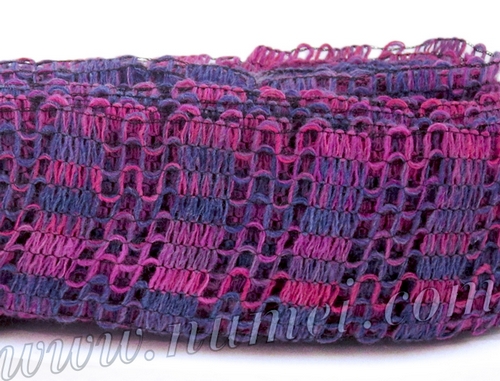 Berlini Large *Closeout*
Super bulky, soft yet light and airy wool blend for fast knits
Easily create scarves and cowls in super quick time with Berlini Large yarn. Large is a caressable, soft and lightweight wool blend yarn that works up quickly into sensational scarves, cowls, fringes and accessories. Large is especially suitable for arm knitting and crochet - arm-knit or crochet a cowl or scarf in just 30 minutes with Large. Large may also be used to make ruffle scarves. Two-thirds of a hank of Large super bulky yarn will make a ruffle scarf about 60" long.
Use
Large
super bulky yarn to create frills and ruffles, or simply sew pieces of the fabric together for a beautiful lacy garment.
Content: 60% Acrylic, 25% wool, 15% nylon
Weight/Yardage: 3.5 oz/100 grams; 30 yards/27 meters (+/-10%)
Needle Size: US Size 6-7 (4-4.5 mm) needles.
Care: Handwash; Lay flat to dry.
Knitting Weight: Bulky
Made in Italy
You might also like...

Berlini Malibu *On Sale!*
$11.79/50g ball; $49.99/bag of 10
50g/57 yards
68% Nylon, 20% Tactel, 10% Viscose, 2% Lurex
Bulky weight

Berlini East Track II
$6.49/50g ball; $36.50-$44.90/bag of 10
50g/98 yards
97% Nylon, 3% Lurex
Bulky weight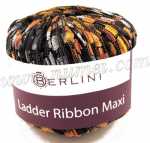 Berlini Ladder Ribbon Maxi
$5.99-$6.49/50g ball; $34.50-$39.90/bag of 10
50g/98 yards
100% Nylon
Bulky weight